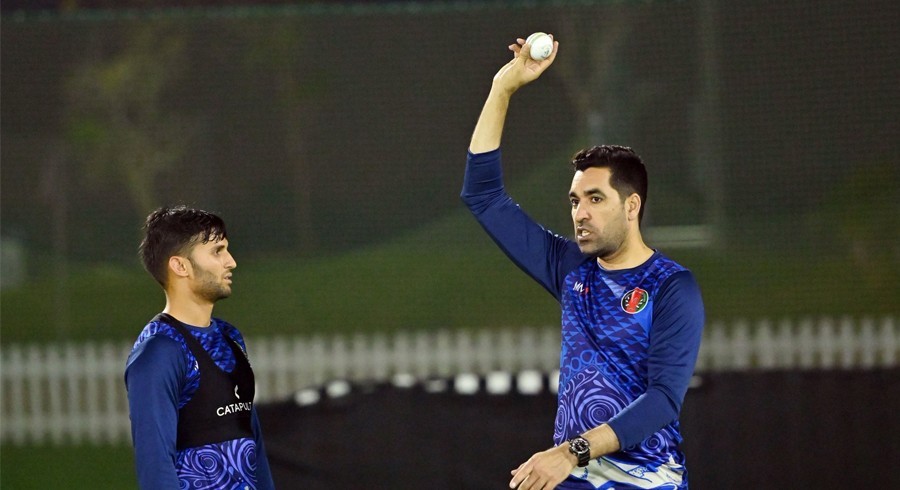 Former Pakistan fast bowler Umar Gul, currently with Afghanistan as their bowling coach, joined Cricket Pakistan to discuss his personal journey and reveal his plans for the future.
Starting off, Umar Gul talked about Afghanistan's remarkable form in the ongoing Asia Cup 2022 and credited the players for securing a place in the Super 4s.
"We won both our matches and qualified for the Super Four. Whenever you participate in any tournament, the first match is of utmost value as it sets the tone of the tournament," Gul said.
The 39-year-old further added the way Afghanistan performed matters more than the actual victories because the form is hugely crucial in tournaments.
"We dominated Sri Lanka and Bangladesh and wins over them have given a lot of morale to our players and they remain confident for the next challenge," he further added.
Talking about his transition to Afghanistan's camp, Gul said he did not feel any difference because of the similarities between the culture and his ability to speak Pushto as well.
"The players feel extremely comfortable because we are both aware of each others' culture and the language barrier also does not exist. I have played with many foreign coaches as well, I never faced any trouble but there are players who feel this problem," he explained.
Umar Gul paid his respect to Pakistan Super League (PSL) franchise Quetta Gladiators for handing him his first managerial job.
"Taking an early retirement was a very difficult decision because I could still have played. But it is also important to secure your future. I would like to extend my gratitude towards Quetta Gladiators and Nadeem bhai because they gave me my first bowling assignment," he revealed.
"It benefited me a lot to be associated with Quetta Gladiators for the two years I was with the franchise. I eventually ended up leading Gladiators as head coach as well. It helped me a lot when looking for other managerial options," he added.
Following a step up in the managerial role, Umar Gul shared that he would love to coach Pakistan one day in whatever capacity he can.
"Obviously you always have a soft spot for the country you played for. If in the future PCB wants to secure my service then I will be ready. But right now I am committed to Afghanistan and I am enjoying my time here," said Gul.
Talking about facing Pakistan as opposition, Gul said it would surely be a bit weird for him but being a professional he will try to remain as such.
"I have spent more than 20 years associated with Pakistan but it is morally and ethically important to fully back the team you are currently associated with," Gul remarked.